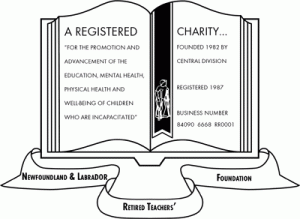 Retired Teachers' Foundation of Newfoundland and Labrador
---
Retired Teachers' Foundation

The Retired Teachers' Foundation has been in operation since 1987. Each year the Foundation chooses charities to support with funding based on contributions from Divisions and individuals. The Foundation was conceived by the late Lloyd C. Buffett and created with the assistance of the RTANL Central Division, who provided sponsorship for many years, until the Provincial Association Executive assumed responsibility for sponsorship.

Check the Contact Us link above for a list of the Foundation's executive.