Panel on the Status of Public Education in NL
Steve Brooks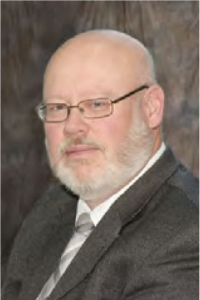 Steve Brooks was appointed to the position of Assistant Executive Director of the Newfoundland and Labrador Teachers' Association on August 1, 2013. He has worked with the NLTA since 2008 as an Administrative Officer in Programs and Services (formerly Benefits and Economic Services Division). In his role, Steve is responsible for coordinating the daily operations of Programs and Services and assists the Executive Director in the overall coordination of the NLTA. Steve has recently been appointed Executive Director of the NLTA effective September 1, 2016.
Steve has an extensive background as a district leader, school administrator and teacher. He joined the NLTA from his position with the Eastern School District where he was a Senior Education Officer.
Steve has a Master of Education in Curriculum and Instruction from Memorial University as well as a Bachelor of Education (High School Social Studies and Religious Studies), and a Bachelor of Arts (Political Science). He also has a Certificate in Industrial Relations from Queens University which was received in 2010 and has completed numerous training programs including Labour Relations Foundations, Negotiation Skills, and Dispute Resolution. Steve has a strong reputation as an educational leader and has presented at conferences locally, nationally and internationally. In 2001 he was recipient of the School Administrators' Council Distinguished Principal/Vice-Principal of the Year Award. He is also a Certified Facilitator for the 7 Habits of Highly Effective People Program©.