Panel on the Status of Public Education in NL
Dr. Kirk Anderson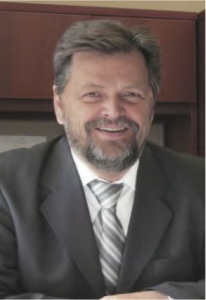 Dr. Kirk Anderson is the dean of the Faculty of Education at Memorial University of Newfoundland.
Dr. Anderson holds undergraduate and graduate degrees in science and education from Memorial University of Newfoundland. He also holds a Ph.D. in educational administration and leadership from the Ontario Institute for Studies in Education at the University of Toronto.
Born in Shoal Brook and raised in Corner Brook, Dr. Anderson comes from a family with Mi'kmaq and Inuit ancestry. He has been a teacher and principal in four schools in Newfoundland and Labrador. During his time as a teacher and principal, he was active in serving the school district and Newfoundland and Labrador Teachers' Association (NLTA). He served as the Branch President of the Sandwich Bay Labrador Branch, Provincial Small Schools' Special Interest Council President, School Administrator Council Western Region President, and served as part of NLTA Collective Bargaining Team.
Following his teaching career, he was an education professor at the University of Saskatchewan, University of Calgary, and University of New Brunswick, where he was associate dean of education before joining Memorial University in 2011. In 2007 he received the teaching excellence award from the University of Calgary Graduate Students' Association.
His primary university research areas are school leadership and school effectiveness. He has also conducted significant research into success in Aboriginal schools and has worked on various international projects. He currently serves on a number of national and international research groups. Most recently, he was appointed as a member of the University of the Arctic Indigenous Issues Committee.
Kirk is currently President Elect of the Association of Canadian Deans of Education (ACDE) and was also recently elected as Vice President (Anglophone) of the Canadian Society for Studies in Education (CSSE).