Panel on the Status of Public Education in NL
James Dinn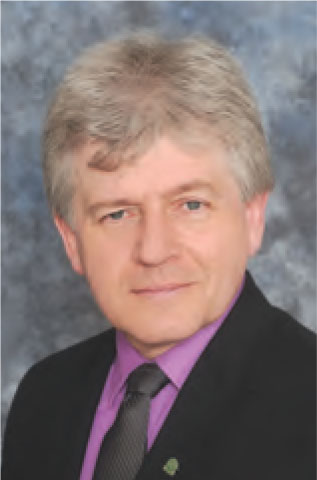 Jim has been a teacher for over 34 years. He holds a Bachelor of Arts and a Bachelor of Education from Memorial University and a Masters of Education from Mount St. Vincent University. Jim has taught at all levels of the K-12 education system and is currently on leave from his position as a Level I-II English teacher at Holy Heart High School in St. John's, Newfoundland and Labrador.
Jim has been involved in the NLTA since the early 1990s and has served in branch executive roles, including President of the Southern Shore and St. John's Centre Branches. He was elected to NLTA Provincial Executive in 2005. Since that time he has chaired various committees at the provincial level, including the Negotiating Team, and was elected as Vice-President in 2009.
As President of the NLTA, Jim is chair of the Provincial Executive Council and the Table Officers' Committee of the Association. Provincially, he represents the NLTA in liaison meetings with organizations such as the Department of Education, Newfoundland and Labrador School Boards Association, the Newfoundland and Labrador Association of Directors of Education, Memorial University of Newfoundland, and the Newfoundland and Labrador Federation of School Councils.
Nationally, Jim serves on the Board of Directors of the Canadian Teachers' Federation and he has represented the NLTA at the annual general meetings of the Canadian Teachers' Federation and at meetings of the Council of Atlantic Provinces' Teachers Organizations (CAPTO).
In his spare time, Jim serves on the boards of a number of not for profit charitable organizations such as the Society of St. Vincent de Paul, the community Advisory Board on Homelessness, and the Gathering Place. Jim began his second term as President of the NLTA in August 2015.