Panel on the Status of Public Education in NL
Denise Pike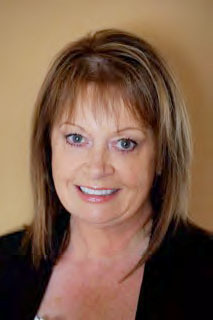 Denise Pike has consistently been a champion for the cause of public education in Newfoundland and Labrador since the late 1990s, advocating tirelessly for the necessary resources, personnel and supports for the province's K-12 education system. As the former President of the Newfoundland and Labrador Federation of School Councils she has publicly supported the case for increased resources for education and has lobbied strongly to have the provincial government provide the same. For many years Denise was accepted by the media and public as the "voice of parents" on matters affecting K-12 public education and has worked to provide meaningful input to government and school board decisions and strong support for teachers and schools.
Besides voicing opinions on resources, class size and other concerns regarding the education of children, Denise has also spoken strongly on other education issues. She has continually addressed the topic of teacher stress and workload and whenever requested, has joined with the NLTA to advocate for appropriate resources and funding for education. She has regularly spoken publicly on the issues and has worked with the NLTA during public campaigns and addressing the issue of teacher allocations.
Denise and the executive of the NL Federation of School Councils have been vital in getting the message out about the importance of adequate resources for our education system and the children of this province.
Denise was elected to the Board of Directors Newfoundland and Labrador Federation of School Councils as 2nd Vice President in 1999-2001. She served as President from 2001-03 and re-elected by acclamation for second term as president, 2003-05. Denise was the only NLFSC President elected, by special motion during an Annual General Meeting for third term, which ran from 2005-07.
During her years of involvement with NLFSC Denise has participated in many regional, provincial and national conferences, forums and committees.
Denise's volunteer efforts and work ethic earned her a number of prestigious awards. Her list of accomplishments in support of teachers and public education is long and diversified – from being an elected parent representative, lobbyist, and media spokesperson to feature writer in local newspapers. As the Executive Director of NLFSC she continues to be a strong advocate for children and for education.