Letter of Welcome to New Teachers from NLTA President
September 2018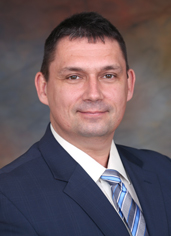 Congratulations on choosing to become part of the profession that makes all other professions possible!
You have chosen a career that while challenging at times will also bring great rewards. You will have an impact on hundreds of lives and impact the future that they have. Forest Witcraft summed up why your chosen career matters when he stated, "One hundred years from now, it will not matter what my bank account was, how big my house was, or what kind of car I drove. But the world may be a little better, because I was important in the life of a child."
As your career unfolds you will learn so much, possible more than what you will teach. For many of your students you will become one of the most significant adults in their lives. To see real examples of the impact that teachers have had on their students I would invite you to visit www.teacherschangelives.ca. There you will find numerous examples of the type of impact that teachers have on their students. The same impact that you will have on yours. You will have an opportunity to make a positive difference in the lives of young people. Something to look forward to – something to be proud of!
The Newfoundland and Labrador Teachers' Association exists to serve you. We are your Association, and we are here to protect and enhance your welfare. Our staff  in Programs and Services are readily available to provide you with a variety of services, ranging from personal counselling, to contractual advice, to professional development. Out personnel are dedicated to helping you achieve professional excellence by providing  the necessary knowledge and advice to support you in achieving your goals and objectives as a teacher.
As a member of the NLTA, I strongly encourage you to become involved in your Association. Your involvement is necessary if we are to positively influence our personal and professional lives and the learning conditions of our students. It will be a tremendous professional development exercise for you throughout your teaching life and will allow you to have a deeper understanding of the value of being a part of your Association. From this day forward, I invite you to explore and discover the myriad of wonderful and rewarding experiences that await you.
Best wishes for a great year!
Sincerely,
Dean Ingram
President